About Us
Albany Maritime Ministry is an ecumenical group of volunteers who minister to the spiritual, family and practical needs of seafarers in the Albany Capital District. We currently serve about 3000 seafarers on 100 vessels every year. These numbers are expected to grow as aggressive economic efforts seek to expand containerized volume in the Port of Albany.
Albany Maritime Ministry was incorporated in 1996 as a non-profit Federal 501(C)(3) organization under the laws of New York State. We work closely with regional churches, businesses, and city, state and federal agencies.
Our Seafarer Center is located at the Port of Albany. The center provides a welcome sanctuary for those who have spent months at sea. It was built in 2014 and dedicated to our chaplain, Reverend William G. Hempel. He is Pastor Emeritus of St. Paul's Evangelical Lutheran Church in Albany, New York.
Board Members
David Truland, Esq., Chair
Reverend William G. Hempel, Director and Chaplain
Diane Kingston, Secretary
Dorinda Olmer, Webmaster
Loren Place, Treasurer
Reverend David Preisinger

Whom We Serve
We serve just about anyone with water under them, including merchant marines, fisherman, tug and barge crews, and "yachties" (crew on smaller, non-commercial vessels).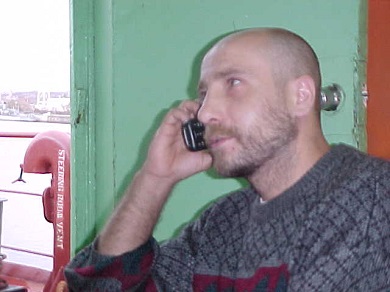 Most of our guests are employed as merchant marines and crew members throughout the world. They are part of a global network of over a million seafarers who transport 95% of our material goods by way of sea, forming the backbone of our global economy.
It is unfortunate that maritime labor entails great stress for the workers and their families. Seafarers are away from home for 9-10 months at a time. They labor seven days a week in an occupation that is ranked among the world's most dangerous according to the US Bureau of Labor Statistics (Fisherman and Transport Works, 2013). The work is isolating, nearly invisible to the public, subject to dangerous weather and piracy, and occasionally subjected to human rights violations. The physical, emotional and spiritual effects can be devastating. Even so, most seafarers come from developing nations with low per capita incomes—and their average monthly salary is equivalent to a mere $356 United States Dollars, as estimated by the International Transport Workers' Federation.